Merry Christmas to the Y Register
Written on 23 December 2018 by R Hill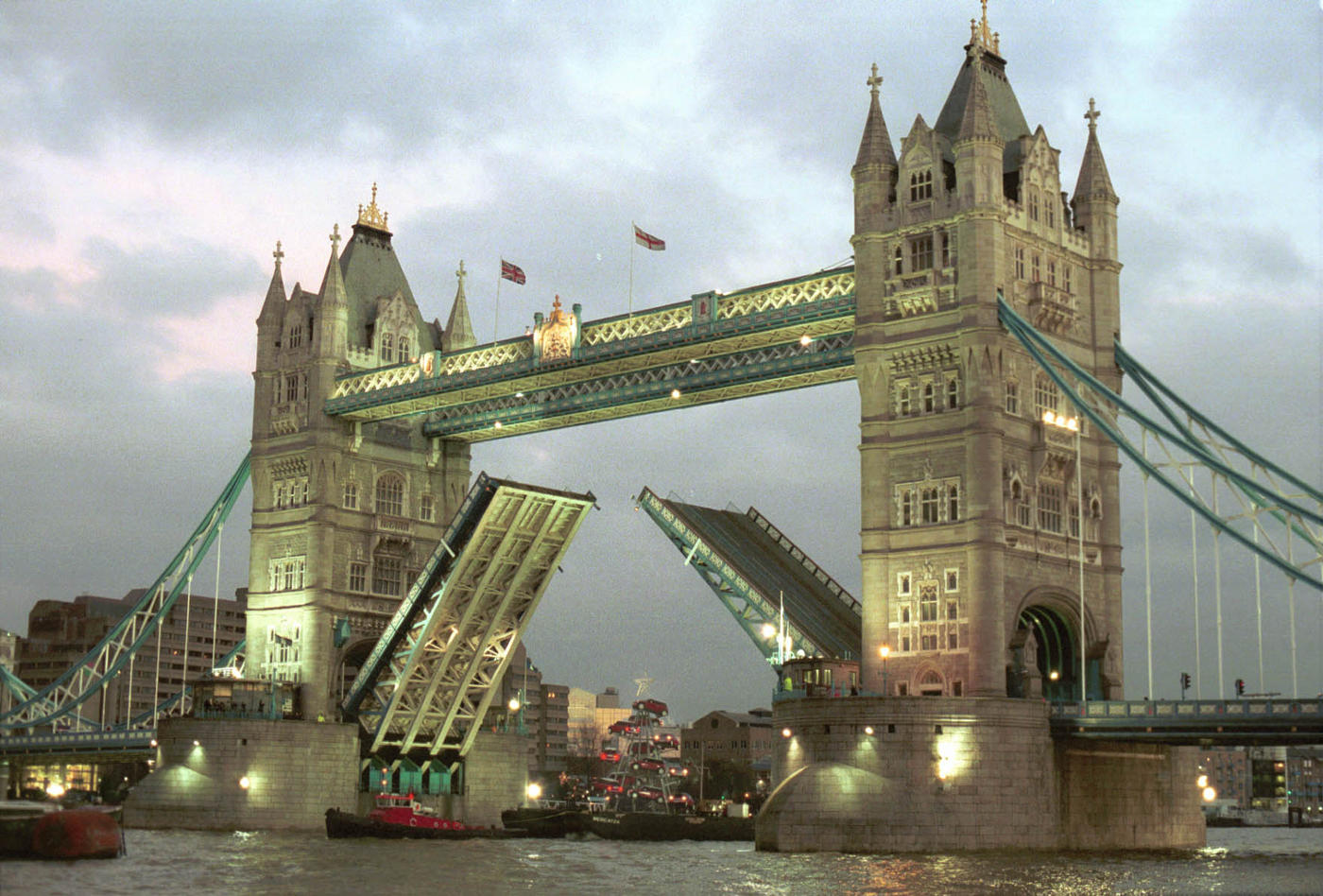 Happy Christmas to all those on the MINI Y Register and sister site the 02S Register! In a year that has seen the Y Register grow from strength to to strength and the 02S Register be born, 2018 has certainly put these early MINIs on the map.
To celebrate here are some archive photos from the 2001 Christmas CUNNING campaign. As part of a wider campaign to promote the R50 and launch the R53 MINI sailed a Christmas tree of MINIs down the Thames and dressed Y833 OBL up as Father Christmas's sledge!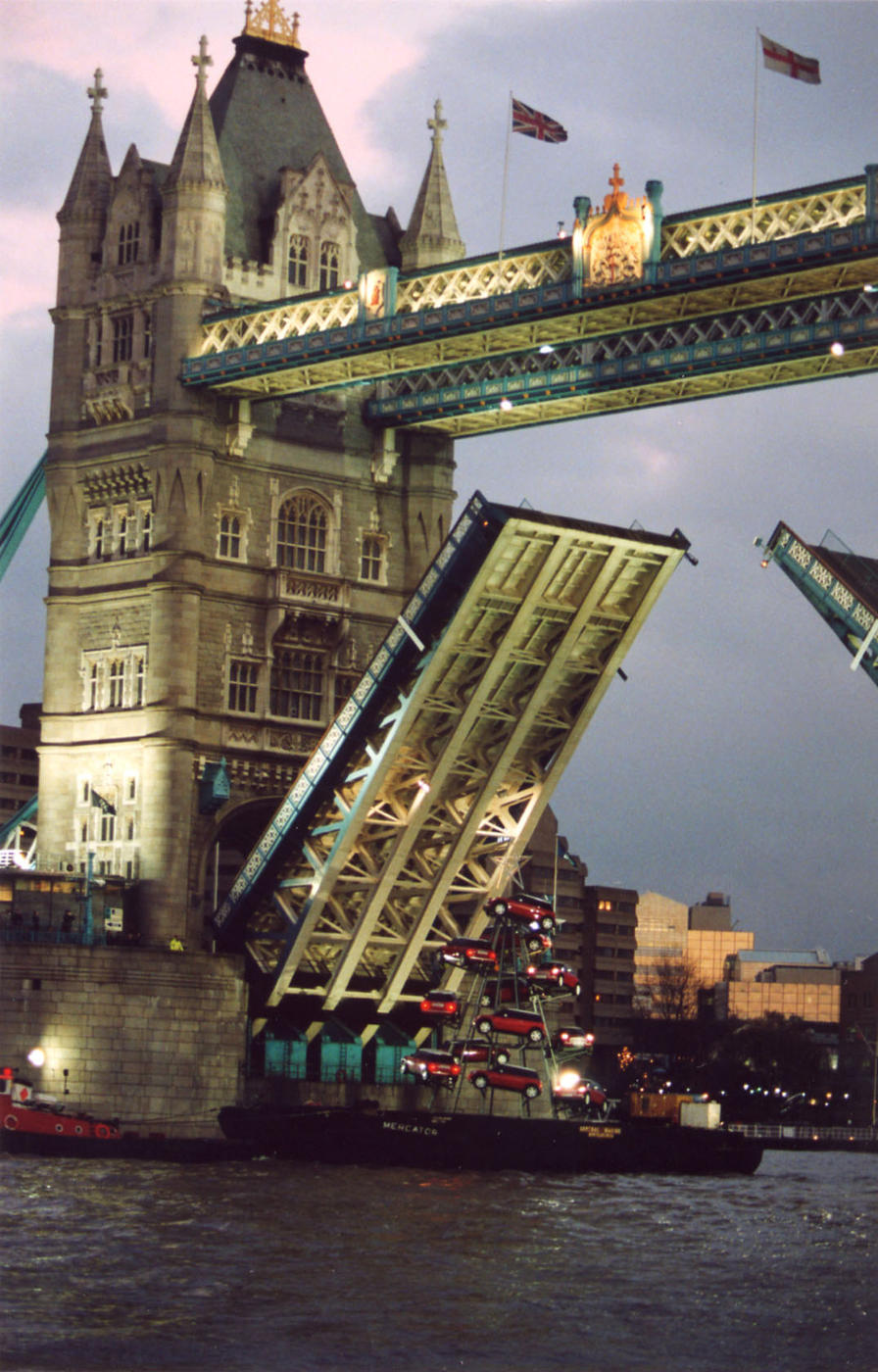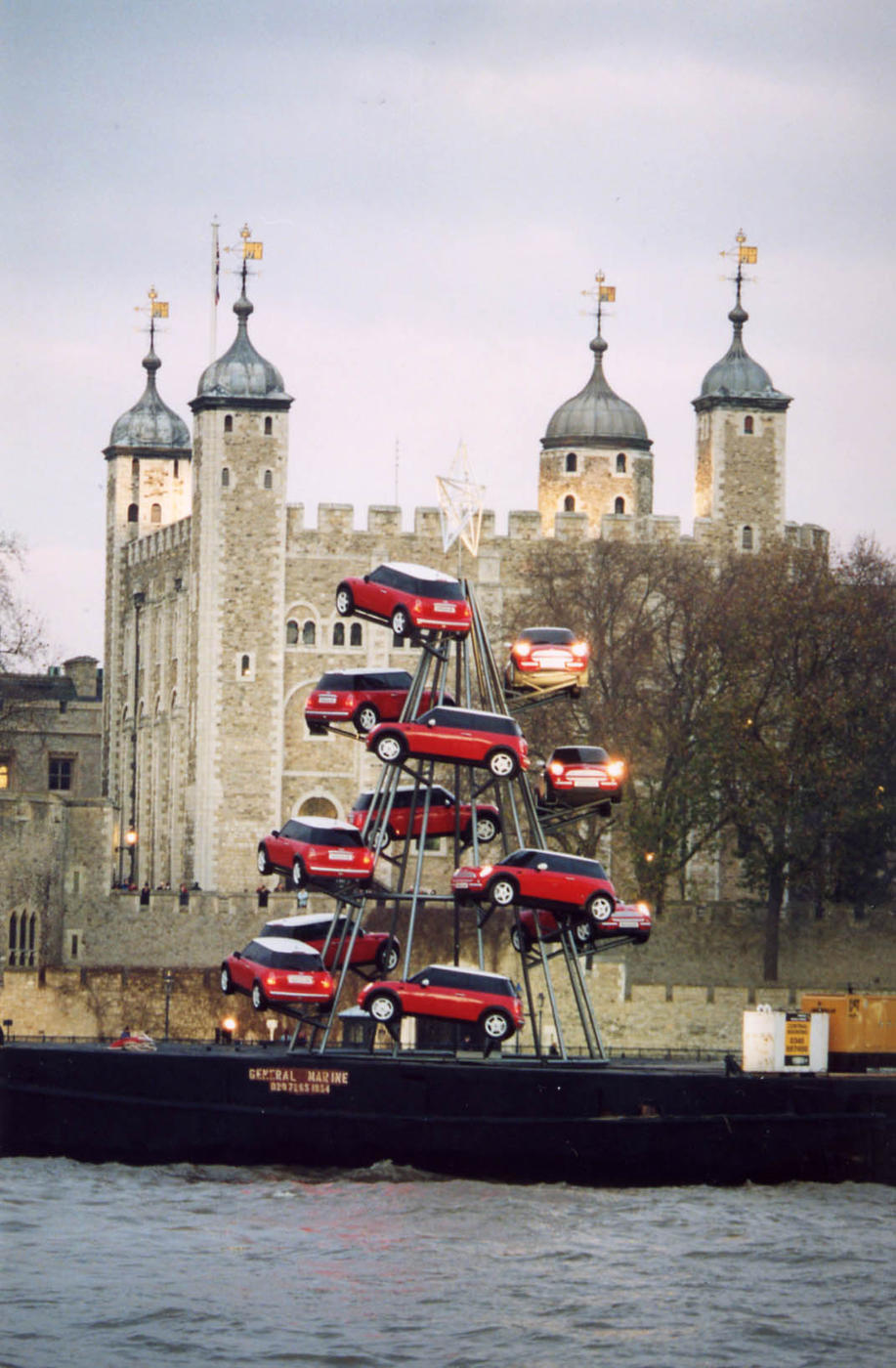 SOME people will go to any lenghts to get ahead in the Christmas tree stakes, but BMW has gone further than most.

The German car company has customised a Thmaes barge to carry a 50ft-tall "tree" hung with life-size MINIs.

The cars look real but each - representing the 12 days of Christmas - is made from lightweight fibreglass mounted on a man-made structure.

BMW - which describes the tress as a sculpture - unveiled its creation this week as it steamed up the Thames on its maiden voyage and passed under hte raised roadway of Tower Bridge.

The 20ft-wide tree will sail up and down the Thames until 2 January, with further passes under Tower Bridge scheduled for 21 and 22 December.

The cars' headlights will be fully illuminated as the barge makes its progress. At other times the tree will be "parked" at St Botolph's Dock.

BMW launched the new-look £10,300 MINI this year wiht a series of bizarre stunts that saw fibre-glass mock-ups of the car "driving" up walls and over roofs in London and other cities.

The car also starred in a series of so-called "MINI adventures" and cinema commercials, "We are trying to get across the fact that the MINI is fun, that it can drive anywhere and that it has great handling." said a MINI spokesman.