Mini Cooper Register's National Mini Day at Beaulieu - 6th June 2019
Written on 09 June 2019 by Jerry Pennell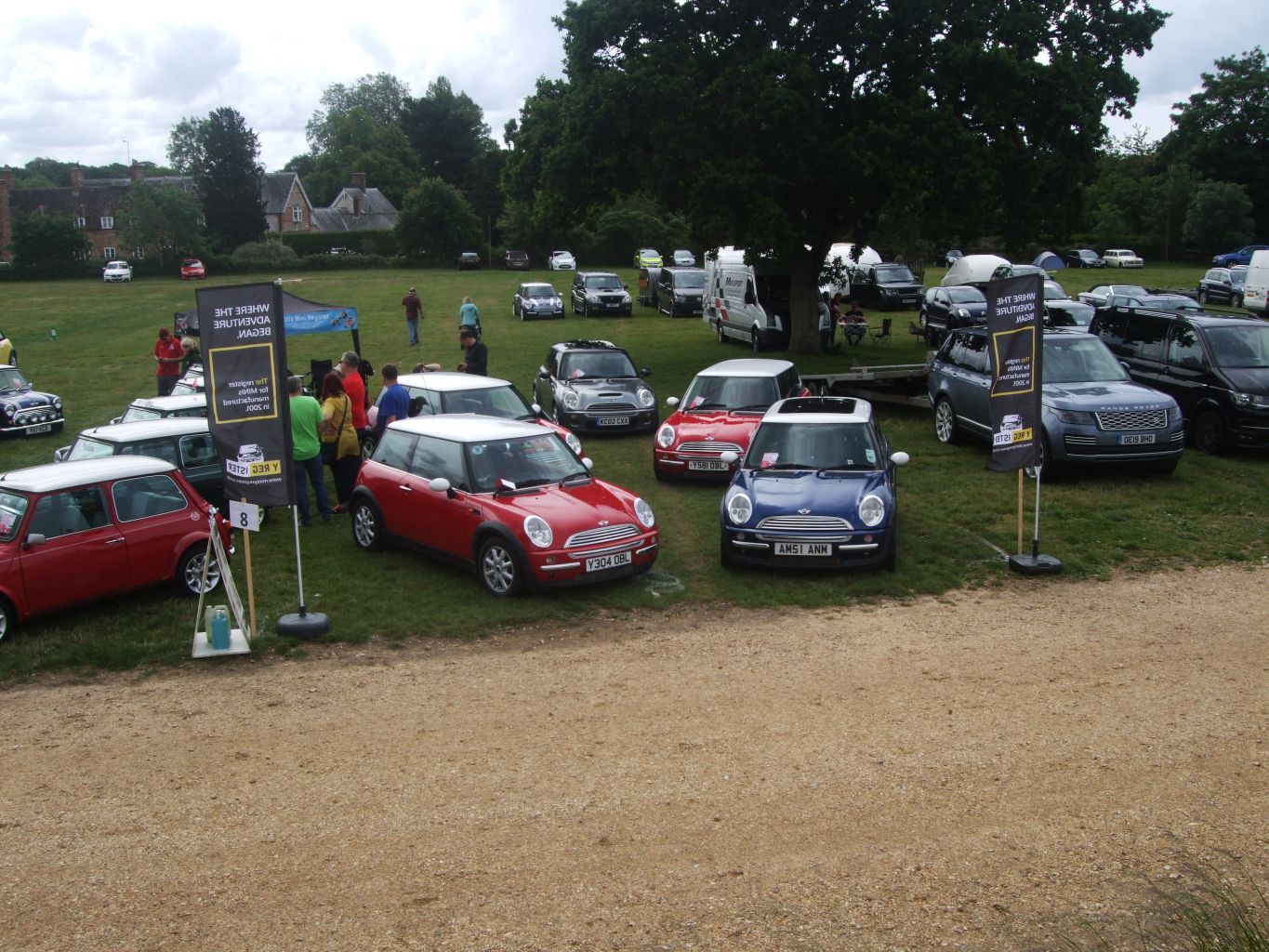 I had just recently bought what I had been after for a couple of years now, a Red White MINI Cooper OBL. As luck would have a very early Cooper turned up on Facebook market in April, Both Paul Brookes and our esteemed YReg and 02S Reg web site custodian Richard Hill alerted me to the advert, I was straight on it and agreed the purchase by F/B Market place messenger, It was for sale near Ipswich and on Thursday evening April 18th the deal was struck, all in about 10 minutes. You have to be quick with the OBL cars there is plenty of interest in them when they come up for sale
Anyway Mike Thompson was good enough to get his recovery man to collect for me and Mike stored it in his workshop until I could collect, which turned out to be the Wednesday before the Mini Cooper Register's National Mini Day at Beaulieu, Mike told me he intended to also display on his MINI's at Beaulieu.
Mike lives North of London, I near Trowbridge and we agreed to meet up outside the Beaulieu Main Gate just before the show opened to the public. Having met up at 09:15 the morning of the show we made our way to the allocated display plot. Already in place were Tanya and Jason Field and Ian R Milligan. So in all we had the following cars on display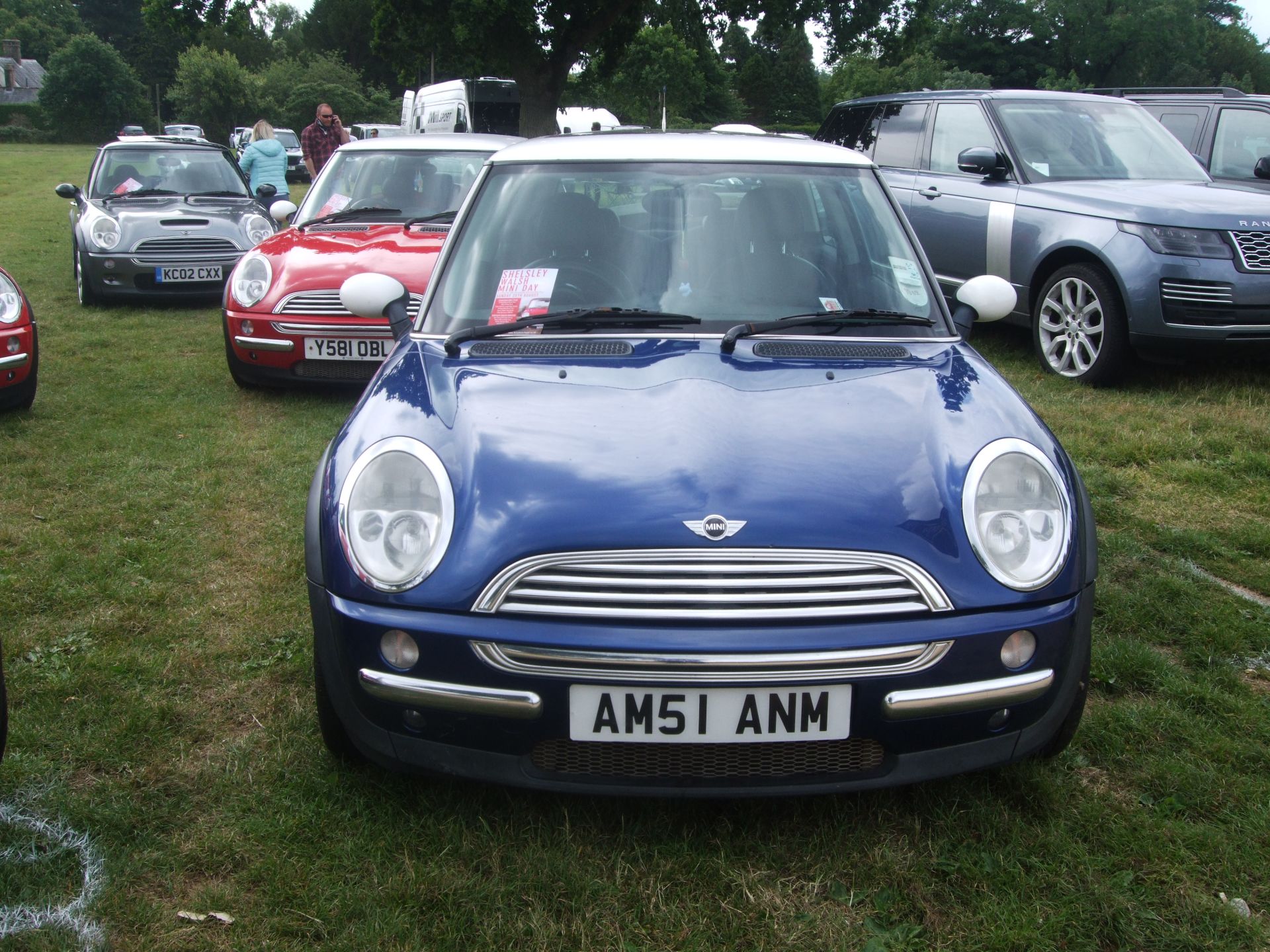 Chatting with Ian about AM51 ANM he said, "Yeah, I ordered it to my spec, and the only odd thing is I sold it to my niece for about 3 years, but I missed it so much I bought it back. Not sure if that will now show as 3 owners, but i am the first and last!". We've seen a couple of 1 owner 2001 MINIs come up for sale but there can't be many.
Tanya had decided to combine the YReg stand with any 02S Reg cars which could attend the show, we did have one 02S in attendance KC02 CXX #60909 Southampton Area Owned by Simon, Candice and baby Bella, It was a JCW converted Cooper S.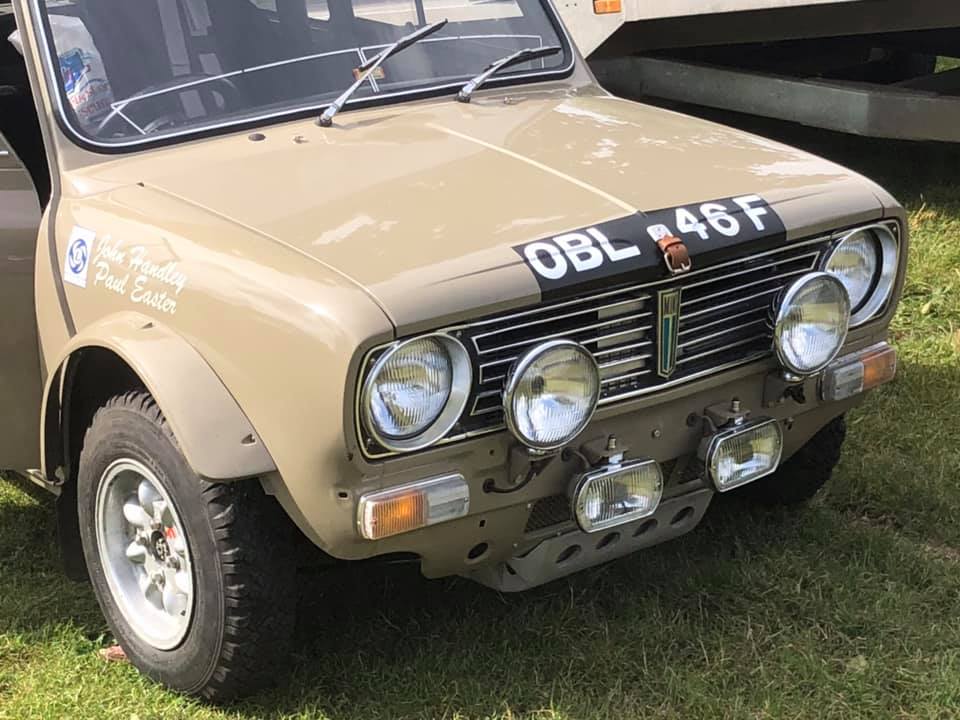 We did have one interloper which was an ex BMC Ex-works Mini Clubman from the 60's OBL46F which Jason thought was quite apt for the YReg stand 2 more Y reg cars were in attendance at the show, Martin Chamberlain with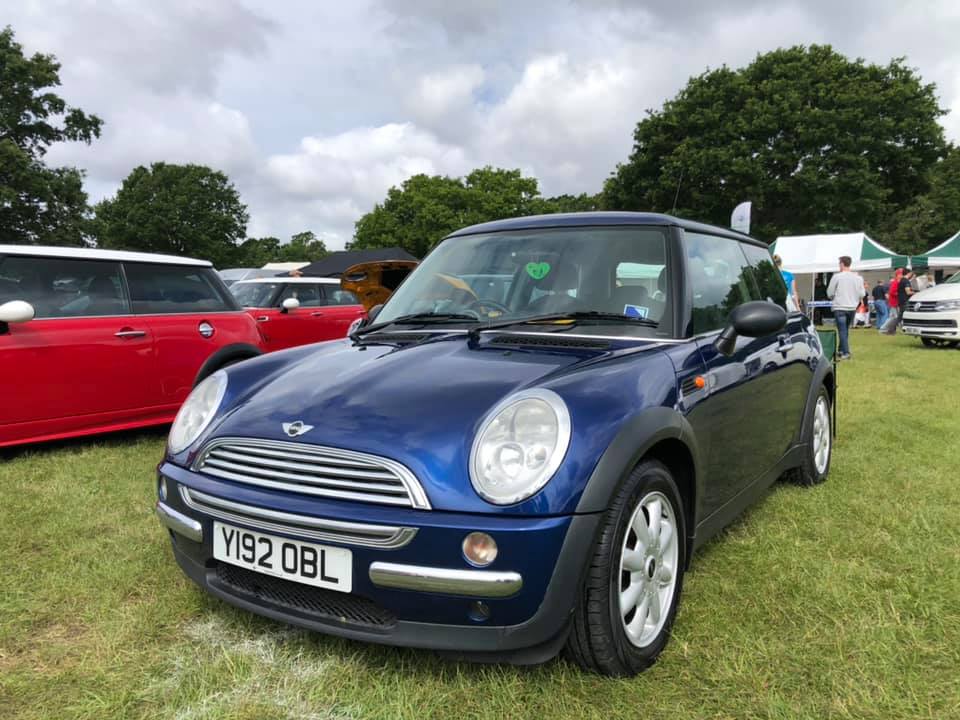 Y192 OBL #00077 Blue MINI One from the South Kent Coastal area
And
Y58 CBT #00252 Red White MINI Cooper owner and location unknown.
Both these cars were in display with Minis through the years from 1959 to present day, It is remember the 60th Anniversary of the Mini Brand, the first being on sale to the public from August 26th 1959. As a matter of interest Ian has owned his car AM51ANM from new and in very good condition indeed.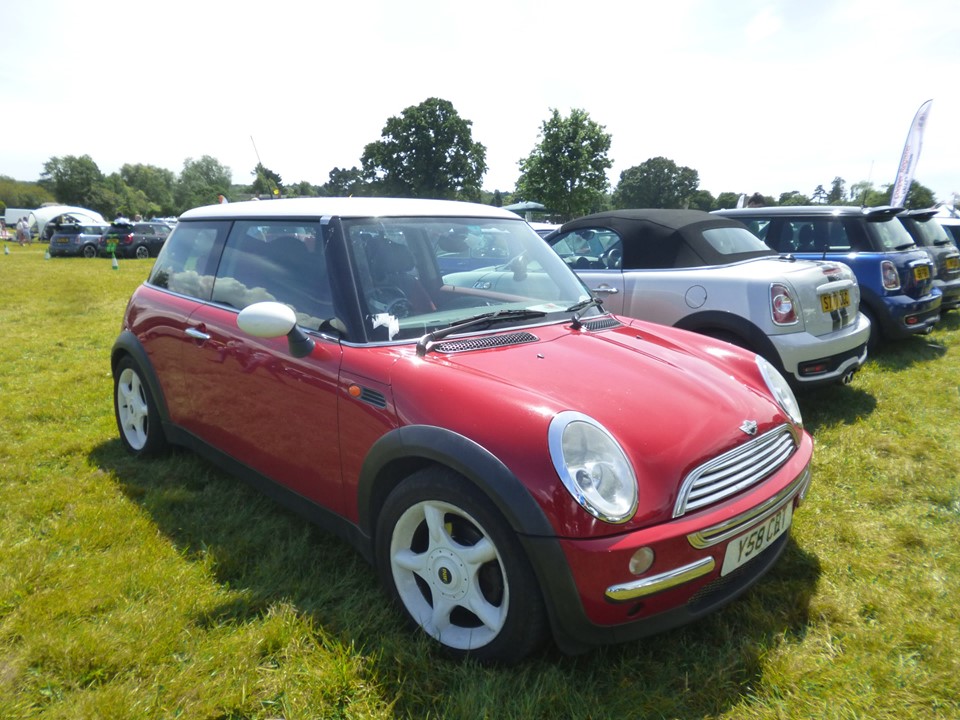 As mentioned before my latest acquisition was going very well, I had driven it back from near South Mimms Services on the M25 a few days previous and having bought it unseen I was again surprised how well it went.
The day passed so quickly from entering the site and leaving at Approx 16:00 mike and I visited the motor museum for which Beaulieu is famous. During the day we had plenty of interest in the cars, many of the visitors wanting to know how they could buy either the YReg or early 51 plate cars, we could have sold the cars on display easily
Martyn Collins was supposed to attend with his OBL but the day before the bottom radiator hose gave way he attended the show in a later car but came and had a good chat with us, he was very complimentary about my latest find and indeed all the cars on display.
The days weather turned out to very pleasant from the forecast of showers it was only on my way home that I encountered heavy rain showers across Salisbury Plain and I was delighted to see that #00101 displayed no electrical faults or bad running and everything worked as It should have done.
A very nice day out with like-minded people and great cars on display.
Finally I have to mention that as initially an unknown quantity, Y581 OBL as previously stated performs remarkably well and apart from an aftermarket exhaust I am wondering if it has been "chipped", for as It hits 4000 revs the engine "lights up" and hits nearly 7000 revs so quickly, I shall have to get it put on a rolling road to see if it producing any more power than its standard 115 Bhp, it certainly gives the impression of being as quick as my Cooper S with 163 bhp,
Many Thanks to all those who were able to display and to Tanya and Jason for arranging the allocation for the cars to be displayed, they were heavily engrossed in, sorting put their mobiles phones/social media and possibly knowing Tanya arranging another event for the many car interests they both hold!