Classic Cars - 24 April - 22 May 2019
Written on 22 April 2019 by R Hill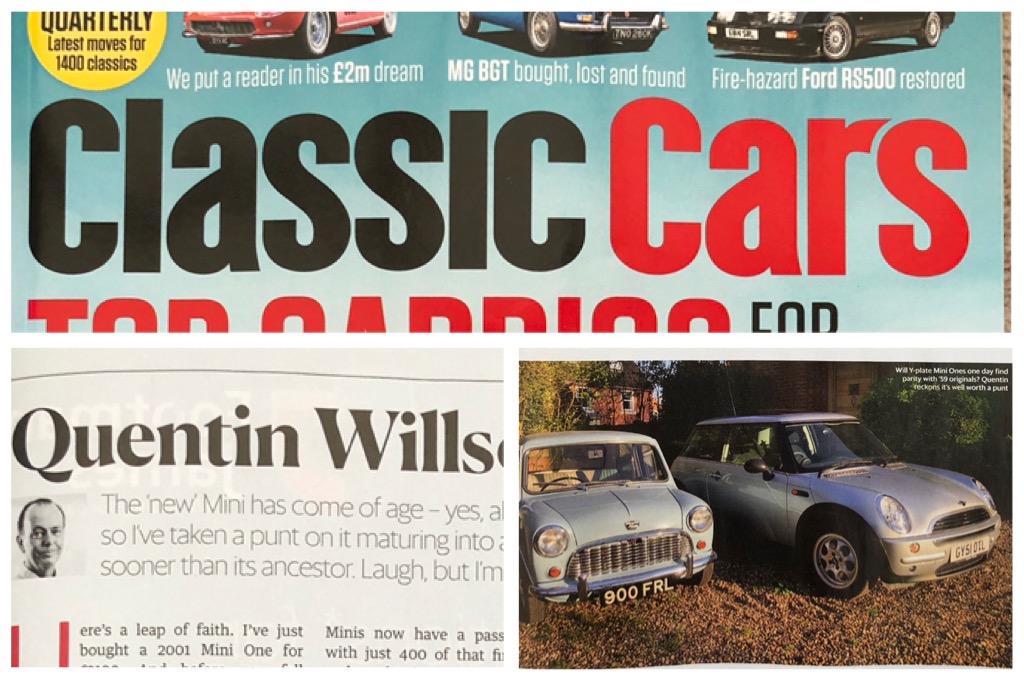 Quentin Willson has recently joined us in owning a 2001 MINI ONE, registration GY51 OTL! He introduces the impressively low mileage (if a little new) car in the 24 April - 22 May 2019 edition of Classic Cars saying:
The 'new' MINI has come of age - yes, already - so I've taken a punt on it maturing a classic soomer than its ancestor. Laugh, but i'm not alone.
The article makes heavy reference to the blog having obtained the majority of its facts from this history post on the MINI Y Register and this one on the 02 S Register.
It's great to have him along!